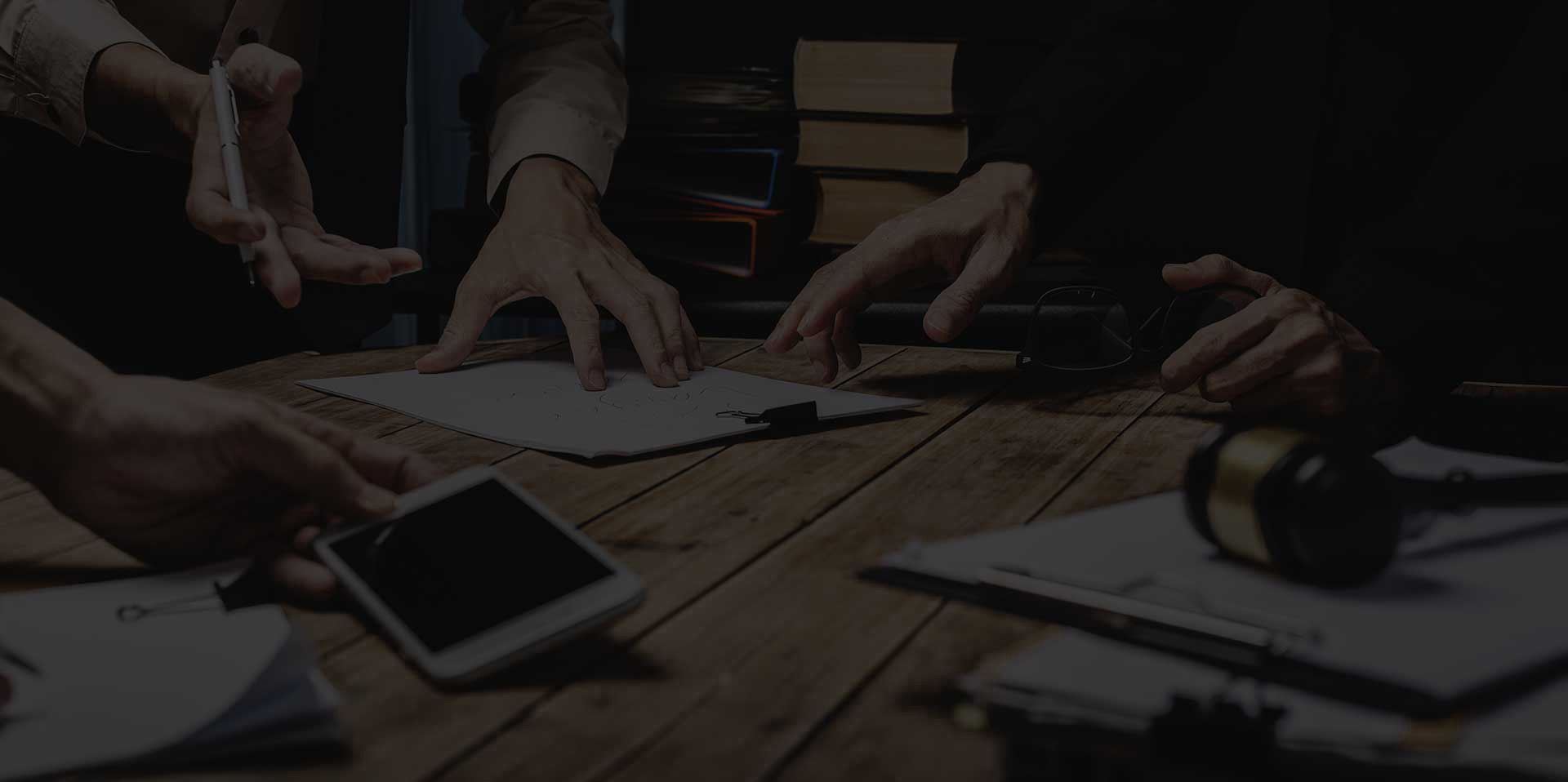 Virginia Beach Military Law Lawyer
Dedicated Defense for Military Personnel in Norfolk
As a person who has sacrificed your time, health, and well-being in defense of our country, it can be bewildering and demeaning to be accused of a military crime. In such a scenario, you need a military law attorney in Virginia Beach who knows the ins and outs of the system and can maneuver around the boundaries constricting your case so that you can receive fair and honorable treatment.
Whether you are a veteran or involved in active service, you will require a dedicated lawyer to support you through this traumatic time. When it comes down to it, no normal lawyer could ever understand exactly what you are going through. However, here at Hallauer Law Firm, we are highly experienced at specifically defending military personnel, having served military clients for over two decades. Our own attorney has military experience as a JAG.
Call us today at (757) 474-0089 to get in touch with our qualified military defense lawyer in Norfolk. We also serve clients in Chesapeake, Hampton, Newport News, Suffolk, and Portsmouth.
Types of Military Cases We Support in Virginia
We serve our clients by defending them against court martial cases, administrative separation boards, and even boards of inquiry. As a member of the military, you have the right to choose your own attorney if you are forced to face this. Unfortunately, however, the defense attorneys which the military provides are usually not very experienced, and quite new to understanding general law practices and codes, let alone those specific to military concerns.
Some of the areas where we have proven success in defending our clients include:
Court Martial – There are three primary types of court martial: general, special, and summary. Depending on the context of your case, you might be tried at one over the other, though in certain instances, the accused is even called to stand at joint jurisdiction – meaning that two or more jurisdictions can seek to give a trial. Due to the complications involved in various court martial, you will want to avoid the basic defense attorney package that comes with the military. Instead, you get to obtain the aid of a seasoned court martial lawyer, because not only are your health, well-being, and career on the line, but so is your freedom and liberty. You owe yourself this critical step of obtaining the most qualified form of legal support and representation.
Administrative Separation Boards – In certain scenarios, the military may request you to leave the service on a charge of misconduct. It is important to recall that you are entitled to a trial held before other members of the military to prove whether this discharge is warranted, or whether it is unnecessary. Even if you are required to leave, your nomination of discharge could be assigned as "Honorable," "Other than honorable," or "General under honorable conditions." It is important to seek the most positive discharge possible, as a negative outcome could severely affect the rest of your life, particularly regarding employment opportunities.
Board of Inquiry – While a board of inquiry, which is essentially an administration board for officers, may not seem as severe as a court martial, it can also be very damaging to your ranking as well as your present and future career. Commissioned officers who have been accused should protect their rights by having an experienced lawyer preview the allegations and examine approaches of defense against these false accusations.
Hallauer Law Firm, Dedicated to Serving Our Veterans
If you are seeking a military law attorney in Virginia Beach, this is because the system designed to protect those who have sacrificed the most has unfortunately failed. Our attorney, who also comes from generations of military personnel, is absolutely committed to giving you the fair opportunities you deserve.
Contact us today online or at (757) 474-0089 for a free consultation with our dedicated Hallauer Law Firm.
Put Your Case in Our Hands
Four Reasons to Choose Hallauer Law Firm
25 Years of Experience

Our lead attorney has over two decades of experience helping clients throughout Hampton Roads.

Reserve JAG Officer & Former Prosecutor

Attorney Hallauer's unique experience as a JAG Officer and Prosecutor offers a strategic advantage to his clients.

Military Discounts

As gratitude for their service, we offer discounts to all military members, dependents, and veterans.

Free Consultations

Your initial consultation is always free and confidential.