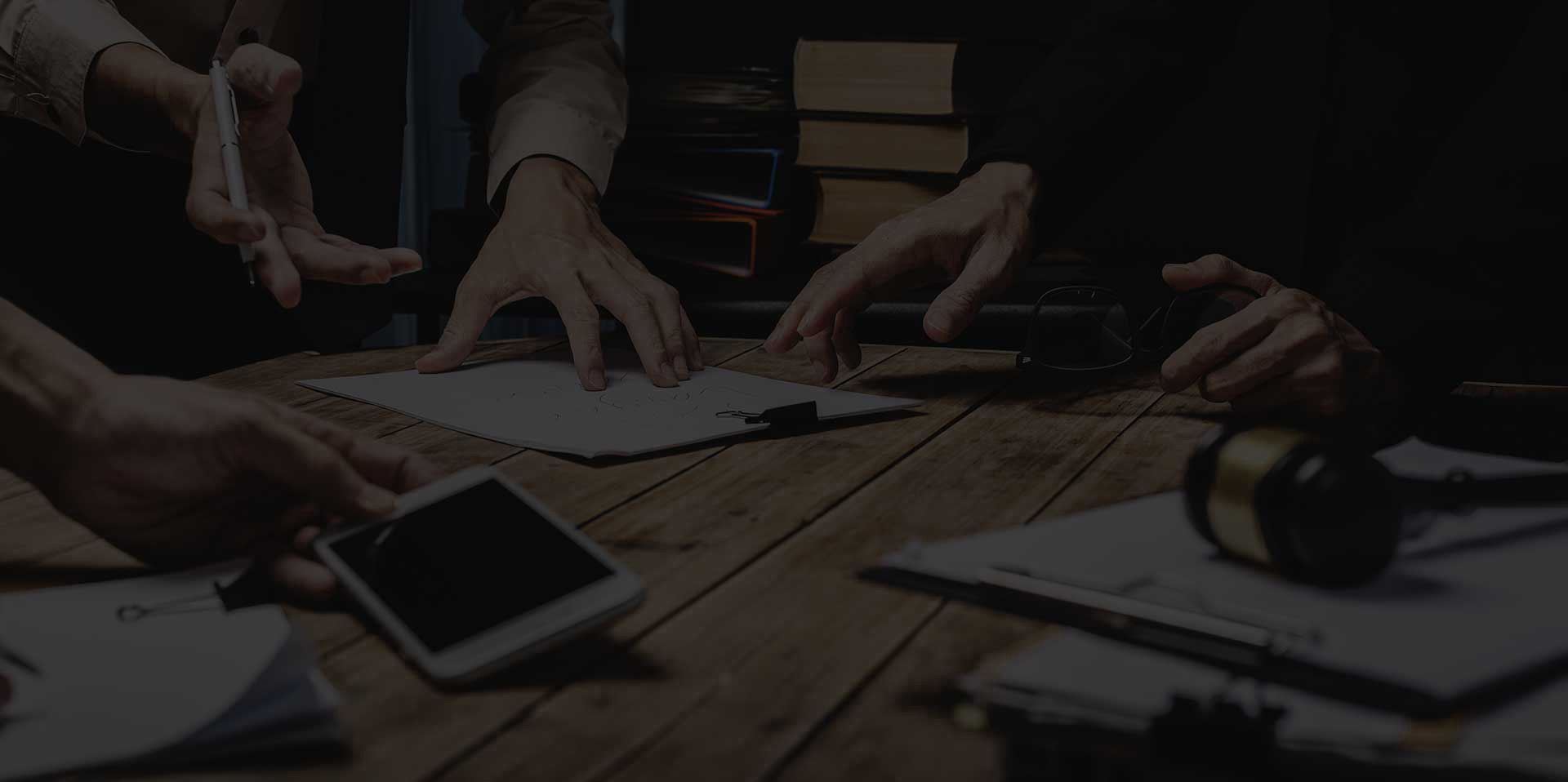 Divorce Attorney in Virginia Beach
Guiding Families Through the Divorce Process in Norfolk
Divorce is the most stressful thing that you will ever go through. It is not an easy process, and it is not something that you should do aimlessly. You need to know where you stand and what your rights are. You need to know what your likely outcomes are on the thousands of issues that arise. If you can get those answers, you can figure out where to start, and you can figure out how to get it done.
At Hallauer Law Firm, you benefit from focused personal attention and the work of a caring, highly professional staff to keep you informed every step of the way. In just a few minutes, we can evaluate your case and highlight the areas that you need to be considering.
At our firm, you can work with a skilled divorce attorney who is prepared to help you understand Virginia family law. We can help you form a plan for completing your marital dissolution as fairly, efficiently, and affordably as possible.
Are you in need of legal representation for your divorce? Contact us online or call (757) 474-0089 for a free consultation with our Virginia Beach divorce lawyers. We're proud to serve families in Chesapeake, Hampton, Newport News, Suffolk, and Portsmouth.
Divorce Matters We Handle
There are often things in a divorce that you hadn't even thought of requiring resolution. Is your spouse going to cooperate with the divorce or not? How will you divide assets? If you have kids, what will your parenting arrangement be? There are solutions to all of these divorce issues and more. We can help you discover them together.
Please contact our divorce lawyers in Virginia Beach to discuss your concerns and priorities involving:
Child custody and visitation arrangements that serve the best interests of your children and do justice to your rights as a loving, responsible parent
Child support, spousal support, and property and debt division orders that give all parties a fair chance to move forward without severe hardship
Your specific concerns surrounding your military divorce, including rights to valuable military benefits
Is Virginia a No-Fault State For Divorce?
Yes, the state of Virginia is considered a no-fault state. A spouse in Virginia who wants to divorce their partner can do so. This type of divorce is referred to as a "no-fault" divorce since neither party has to present proof of wrongdoing. The couple must have been apart for at least six months in order to qualify for a no-fault divorce.
Virginia divorce law is a complex area when it comes to grounds for divorce, waiting periods, family support, and many other issues. Proceeding without qualified legal counsel can lead to mistakes and regrets. Acting only on the advice of family members or friends is a serious risk.
Why Choose Hallauer Law Firm?
Our firm is an especially strong resource for divorcing fathers and mothers concerned about child custody. Attorney Hallauer is a certified guardian ad litem (GAL) recognized and trusted by the Supreme Court of Virginia. He has also conducted a military divorce workshop sponsored by the Navy Legal Service Office (NLSO - Mid-Atlantic), sharing in-depth knowledge of unique issues for servicemen, servicewomen, and their families, military benefits division, and more.
We are here to help you:
Reach fair, reasonable resolution on all key issues — including custody and equitable distribution of property — without unnecessary escalation of anger or costs
Achieve a solid outcome for your family overall — especially your children
Contact Our Divorce Lawyer Today
If turmoil has erupted within your family, or you and your spouse have mutually decided to move on, nothing can replace representation by an experienced, caring attorney. At Hallauer Law Firm, we understand how emotional and stressful this time can be for you and your family. Our divorce lawyers in Virginia Beach are here to help navigate you through the complexities of the Virginia divorce process by providing support and guidance every step of the way.
Contact Hallauer Law Firm today to get started with our divorce attorney in Virginia Beach.
Put Your Case in Our Hands
Four Reasons to Choose Hallauer Law Firm
Over 20+ Years of Experience

Our lead attorney has over two decades of experience helping clients throughout Hampton Roads.

Reserve JAG Officer & Former Prosecutor

Attorney Hallauer's unique experience as a JAG Officer and Prosecutor offers a strategic advantage to his clients.

Military Discounts

As gratitude for their service, we offer discounts to all military members, dependents, and veterans.

Free Consultations

Your initial consultation is always free and confidential.